Cox Mill High School - Philip Davanzo
Vance High School - Carlos Richardson
Hough High School - Dr. Laura Rosenbauch
Mallard Creek High School - Jennifer Dean
Mallard Creek High School - Pamela Pullen
Mallard Creek High School - Quante' Speight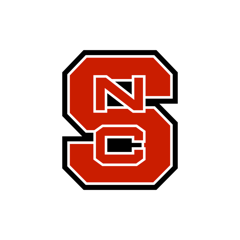 "Winning a championship is a tremendous achievement. When you do, you want your championship ring to embody that experience. We were happy to have chosen Southern Recognition, Inc. to design and build 4 different championship rings for our program over the past 3 years. While using their resources and experience, they allowed us to provide input and suggestions to create a unique ring design for each championship that told our story in a way that we loved. Southern Recognition, Inc. and the Kass Family will continue to be our ring provider of choice. Go State!"
- HAROLD TRAMMEL - HEAD CHEERLEADING COACH - NC STATE UNIVERSITY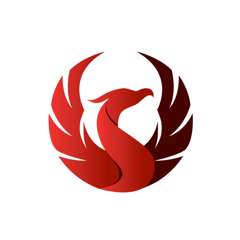 "Being a 9X State Champion (6X State Championship Head Coach of Winston-Salem Prep Academy and 3X State Championship Assistant Coach at R.J. Reynolds High School), I must say the Southern Recognition, Inc. Championship Ring is our most impressive ring to date. The Kass family went above and beyond my expectations bringing my wildest ideas to reality in this ring. Speaking openly, it was hard for me to leave the previous company but seeing Southern Recognition's prior work and quality really caught my eye. I'm glad I got out of my comfort zone and went with Southern Recognition - just look at the finished product! We called this ring "The Final Chapter" and went out on top - Job well done!"
- ANDRE GOULD - HEAD BASKETBALL COACH - WINSTON-SALEM PREP ACADEMY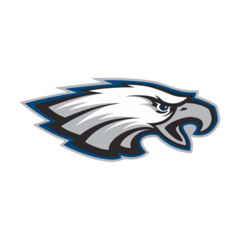 "When looking for our Championship Rings, we scored a game-winning touchdown with Southern Recognition, Inc. A first-class ring and a first-class family. The Kass Family made us feel like part of their family during the whole process! When looking for the best ring out there, look no further than Southern Recognition, Inc and the Kass Family!"
- COACH ALLEN PLASTER - ATHLETIC DIRECTOR - EAST FORSYTH HIGH SCHOOL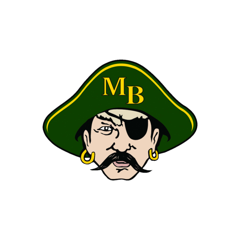 "Southern Recognition, Inc. and the Kass Family have provided Myrtle Beach High School Athletics with unparalleled customer service and the highest quality championship rings for many years. As the Head Coach, I can personally attest to the Kass family's first-class treatment received for our Myrtle Beach Seahawks football program. We look forward to designing our next ring with Southern Recognition, Inc. and the Kass Family. Go Seahawks!"
- MICKEY WILSON - HEAD FOOTBALL COACH - MYRTLE BEACH HIGH SCHOOL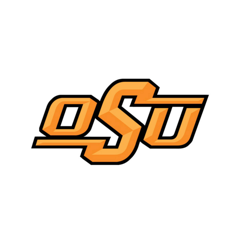 "We decided to use Southern Recognition, Inc. for our last two National Championship Rings. We were not disappointed with the change! The designs were unique and thoughtful as it pertained to Oklahoma State University and our team. The communication was clear and timely. Upon receiving the rings we were even more impressed with the quality and finished product - It was better than rings from other companies while at a competitive price. We plan to keep winning and using Southern Recognition, Inc. to commemorate those championships!"
- LINDSAY ERIN BRACKEN - HEAD CHEERLEADING COACH - OKLAHOMA STATE UNIVERSITY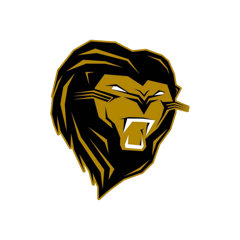 "Winning a state championship is the culmination of months of hard work by a dedicated team. The 2019 Shelby High School football team's state championship was memorable to so many of the Shelby community. To properly recognize such an accomplishment, it was a pleasure to work with the Kass family and Southern Recognition, Inc. They were personable, easy to work with, and committed to helping us celebrate such a special achievement. Rob and Brian were always just a phone call away to help with design, sizing, and distribution. We could not have been more impressed with the final product that captured such an accomplishment. " (18x Football State Champions)
- MICHAEL WILBANKS - ATHLETIC DIRECTOR & HEAD FOOTBALL COACH - SHELBY HIGH SCHOOL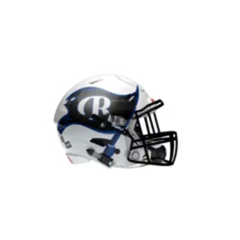 "When it comes to Southern Recognition, Inc. and the Kass family there is nothing but good vibes. The different championship rings they've produced for the North Carolina Rebels Football Team draw so much attention out in public - My guys get stopped dead in their tracks because people think it's a Super Bowl Ring. Players and coaches are extremely proud to show off their rings without hesitation. When dealing with Rob Kass & Brian Kass, it's pleasing and comfortable as they really want to hear your vision for the rings and bring it to life. Southern Recognition, Inc. and the Kass Family have bent over backwards to make sure we received the best possible rings but an even better customer service experience. Second to none in products and in service - That's why we've already designed 3 sets of Championship Rings with them!"
- ERIC GRAHAM - OWNER & HEAD FOOTBALL COACH - NORTH CAROLINA REBELS